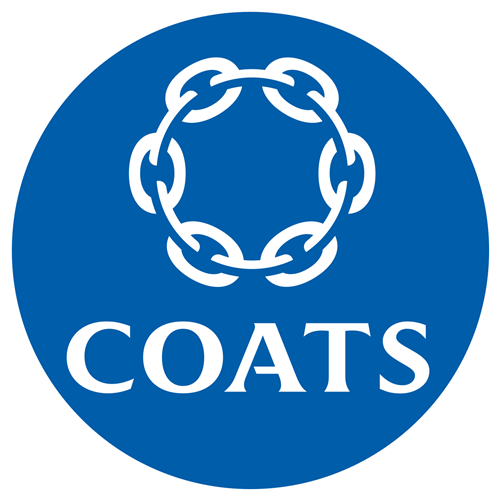 Coats Group (LON:COA – Get Rating) had its target price cut by Barclays from GBX 105 ($1.31) to GBX 90 ($1.12) in a research report sent to investors on Monday morning, Digital Look reports. They currently have an equal weight rating on the stock.
Several other equities research analysts have also commented on the stock. Berenberg Bank boosted their price target on shares of Coats Group from GBX 90 ($1.12) to GBX 100 ($1.24) and gave the stock a buy rating in a report on Friday, March 10th. Jefferies Financial Group reissued a buy rating and issued a GBX 102 ($1.27) price objective on shares of Coats Group in a report on Thursday, March 23rd.
Coats Group Stock Performance
COA opened at GBX 69.50 ($0.86) on Monday. The stock has a market cap of £1.11 billion, a P/E ratio of 1,737.50, a P/E/G ratio of 0.92 and a beta of 1.39. The firm has a fifty day moving average price of GBX 74.14 and a 200 day moving average price of GBX 71.57. The company has a debt-to-equity ratio of 96.12, a current ratio of 1.75 and a quick ratio of 1.06. Coats Group has a 1 year low of GBX 50.30 ($0.63) and a 1 year high of GBX 80.60 ($1.00).
Coats Group Increases Dividend
The business also recently announced a dividend, which was paid on Thursday, May 25th. Shareholders of record on Thursday, April 27th were given a $0.02 dividend. The ex-dividend date was Thursday, April 27th. This represents a yield of 1.94%. This is a boost from Coats Group's previous dividend of $0.01. Coats Group's dividend payout ratio is presently 5,000.00%.
Insider Buying and Selling at Coats Group
In other Coats Group news, insider Jackie Callaway purchased 63,773 shares of Coats Group stock in a transaction dated Thursday, March 9th. The shares were acquired at an average price of GBX 78 ($0.97) per share, with a total value of £49,742.94 ($61,869.33). 1.90% of the stock is currently owned by corporate insiders.
Coats Group Company Profile
Coats Group plc, together with its subsidiaries, manufactures and supplies industrial threads worldwide. The company provides apparel and footwear, and accessories threads for sport/athleisure, denim, women wear, menswear, children's wear, leather wear, workwear, footwear, and intimates and underwear under Epic, Dual Duty, Seamsoft, Nylbond, Gral, Gramax, Astra, Sylko, Knit, EcoVerde, Eloflex, and Drybond brands; zips, trims, and crafting's for use in zips, interlinings, reflective tapes, and crafting products under Opti, Signal, and Connect brands; and software solutions that enables supply chain productivity gains and enhances supply and facilitating compliance under Coats Digital, FastReactPlan, VisionPLM, GSDCost, Intellocut, and Intellobuy.
Read More
Receive News & Ratings for Coats Group Daily - Enter your email address below to receive a concise daily summary of the latest news and analysts' ratings for Coats Group and related companies with MarketBeat.com's FREE daily email newsletter.