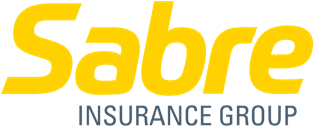 Sabre Insurance Group (LON:SBRE – Get Rating) was upgraded by equities research analysts at Berenberg Bank to a "buy" rating in a research note issued to investors on Friday, Digital Look reports. The brokerage presently has a GBX 153 ($1.90) price objective on the stock, up from their prior price objective of GBX 93 ($1.16). Berenberg Bank's price objective indicates a potential upside of 14.03% from the stock's previous close.
SBRE has been the subject of several other reports. Peel Hunt reissued an "add" rating and issued a GBX 130 ($1.62) price objective on shares of Sabre Insurance Group in a report on Tuesday, March 14th. Shore Capital reduced their target price on Sabre Insurance Group from GBX 112 ($1.39) to GBX 93 ($1.16) and set a "hold" rating for the company in a report on Wednesday, March 22nd. Two analysts have rated the stock with a hold rating and four have given a buy rating to the company. According to data from MarketBeat.com, the company has a consensus rating of "Moderate Buy" and a consensus price target of GBX 147.17 ($1.83).
Sabre Insurance Group Stock Up 7.2 %
Sabre Insurance Group stock traded up GBX 8.98 ($0.11) during mid-day trading on Friday, hitting GBX 134.18 ($1.67). The company had a trading volume of 156,640 shares, compared to its average volume of 450,287. The stock has a market cap of £335.44 million, a price-to-earnings ratio of 3,354.40, a PEG ratio of 4.08 and a beta of 0.28. Sabre Insurance Group has a 1 year low of GBX 81.90 ($1.02) and a 1 year high of GBX 220 ($2.74). The company has a quick ratio of 0.21, a current ratio of 0.48 and a debt-to-equity ratio of 0.03. The business has a fifty day moving average of GBX 119.55 and a 200 day moving average of GBX 106.86.
About Sabre Insurance Group
(
Get Rating
)
Sabre Insurance Group plc, through its subsidiaries, engages in the writing of general insurance for motor vehicles and motorcycles in the United Kingdom. It offers its products through a network of insurance brokers, as well as through its own direct brands, including Go Girl, Insure 2 Drive, and Drive Smart.
Featured Stories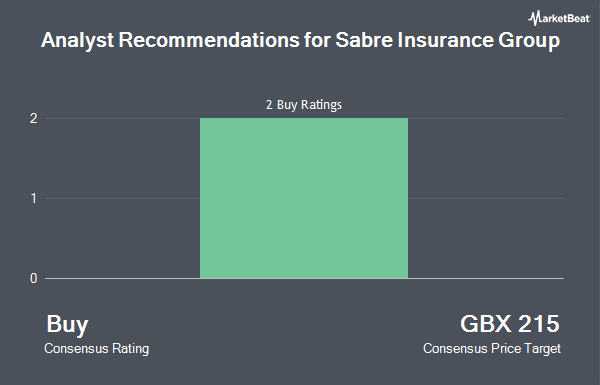 Receive News & Ratings for Sabre Insurance Group Daily - Enter your email address below to receive a concise daily summary of the latest news and analysts' ratings for Sabre Insurance Group and related companies with MarketBeat.com's FREE daily email newsletter.