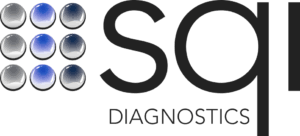 SQI Diagnostics Inc. (OTCMKTS:SQIDF – Get Rating) was the recipient of a significant decline in short interest in May. As of May 15th, there was short interest totalling 52,000 shares, a decline of 76.8% from the April 30th total of 223,800 shares. Based on an average daily trading volume, of 266,200 shares, the days-to-cover ratio is presently 0.2 days.
SQI Diagnostics Stock Performance
SQIDF stock remained flat at $0.05 on Friday. SQI Diagnostics has a fifty-two week low of $0.03 and a fifty-two week high of $0.16. The company has a 50 day simple moving average of $0.04 and a two-hundred day simple moving average of $0.06.
SQI Diagnostics Company Profile
SQI Diagnostics, Inc engages in developing and selling testing kits, services, and automated testing systems to clinical laboratories, hospitals, clinicians, and diagnostic testing companies. It operates through the following segments: Development of Organ Health Diagnostic Tests; COVID-19-Related Diagnostics Tests; Direct-to-Consumer Tests for Celiac and Rheumatoid Arthritis Diseases; and Distribution of Existing COVID-19 Polymerase Chain Reaction and Antigen Tests.
Featured Stories
Receive News & Ratings for SQI Diagnostics Daily - Enter your email address below to receive a concise daily summary of the latest news and analysts' ratings for SQI Diagnostics and related companies with MarketBeat.com's FREE daily email newsletter.