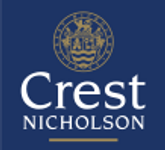 Crest Nicholson Holdings plc (LON:CRST – Get Free Report) declared a dividend on Thursday, June 8th, Upcoming.Co.Uk reports. Stockholders of record on Thursday, September 21st will be paid a dividend of GBX 5.50 ($0.07) per share on Friday, October 13th. This represents a dividend yield of 2.21%. The ex-dividend date is Thursday, September 21st. The official announcement can be accessed at this link.
Crest Nicholson Trading Up 0.3 %
CRST opened at GBX 179.46 ($2.22) on Tuesday. Crest Nicholson has a fifty-two week low of GBX 165.10 ($2.05) and a fifty-two week high of GBX 276.80 ($3.43). The firm has a market capitalization of £461.06 million, a PE ratio of 511.71, a P/E/G ratio of 0.51 and a beta of 1.87. The company has a debt-to-equity ratio of 11.66, a current ratio of 3.73 and a quick ratio of 0.72. The company's 50-day moving average is GBX 194.08 and its 200 day moving average is GBX 218.05.
Analyst Ratings Changes
A number of research analysts recently weighed in on CRST shares. Jefferies Financial Group lifted their price objective on shares of Crest Nicholson from GBX 334 ($4.14) to GBX 346 ($4.29) and gave the company a "buy" rating in a research note on Thursday, June 22nd. Berenberg Bank decreased their price objective on Crest Nicholson from GBX 310 ($3.84) to GBX 250 ($3.10) and set a "buy" rating on the stock in a report on Friday, August 25th. UBS Group upgraded shares of Crest Nicholson to a "neutral" rating and lifted their target price for the stock from GBX 210 ($2.60) to GBX 245 ($3.03) in a research report on Monday, June 12th. Finally, JPMorgan Chase & Co. dropped their price objective on Crest Nicholson from GBX 200 ($2.48) to GBX 150 ($1.86) and set an "underweight" rating for the company in a research note on Tuesday, July 4th. One analyst has rated the stock with a sell rating, two have issued a hold rating and four have issued a buy rating to the company's stock. Based on data from MarketBeat, the company has a consensus rating of "Hold" and an average target price of GBX 250.86 ($3.11).
Get Our Latest Stock Report on CRST
About Crest Nicholson
Crest Nicholson Holdings plc builds residential homes in the United Kingdom. The company develops and sells apartments, houses, and commercial properties. The company was founded in 1963 and is headquartered in Addlestone, the United Kingdom.
Featured Articles
Receive News & Ratings for Crest Nicholson Daily - Enter your email address below to receive a concise daily summary of the latest news and analysts' ratings for Crest Nicholson and related companies with MarketBeat.com's FREE daily email newsletter.