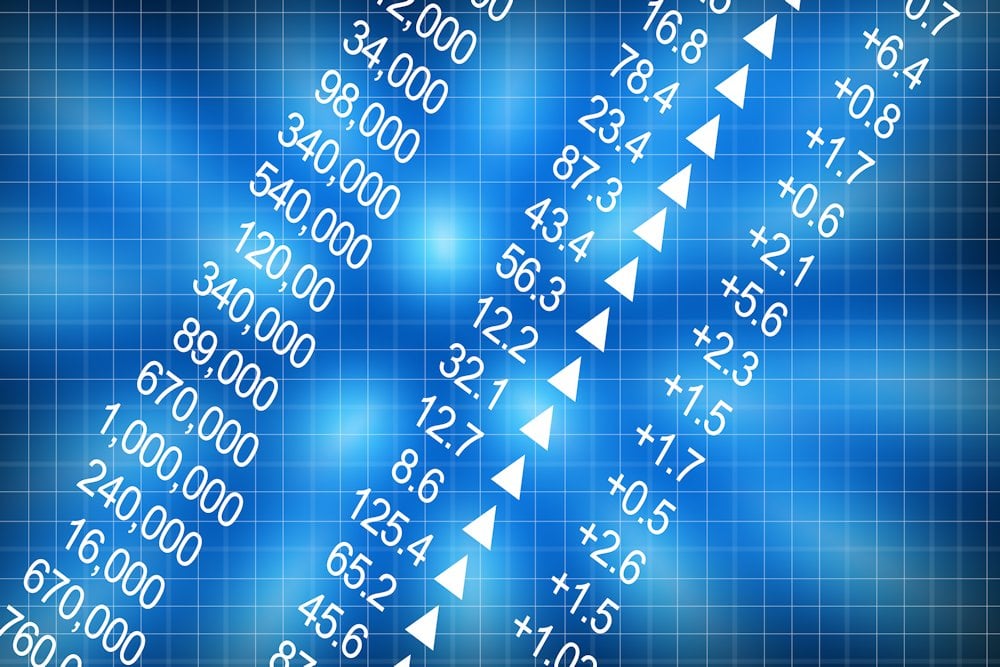 Pineapple Financial Inc. (PAPL) plans to raise $4 million in an initial public offering on Wednesday, November 1st, IPO Scoop reports. The company plans to issue 900,000 shares at a price of $4.00-$6.00 per share.
In the last year, Pineapple Financial Inc. generated $21.9 million in revenue and had a net loss of $3.2 million. Pineapple Financial Inc. has a market cap of $35.9 million.
EF Hutton acted as the underwriter for the IPO.
Pineapple Financial Inc. provided the following description of their company for its IPO: "Pineapple Financial Inc. is a Canadian mortgage technology and brokerage company that provides mortgage brokerage services and technology solutions to Canadian mortgage agents, brokers, sub-brokers, brokerages and consumers. (Incorporated in Ontario, Canada) (Note: This is an NYSE – American Exchange listing.)  Through data-driven systems together with cloud-based tools, we believe we offer competitive advantages in the Canadian mortgage industry relative to alternative mortgage broker arrangements. We also provide back office services, together with pre-underwriting support services (collectively, "Brokerage Services") to Canadian mortgage brokerages. In connection with Brokerage Services, we employ and engage several licensed mortgage brokers and agents. In addition, we enter into affiliation agreements with certain licensed mortgage brokers, pursuant to which the Company and the Affiliate Broker enter into an affiliation relationship with the intention of jointly marketing mortgage brokerage and other financial services as affiliated entities. This is sometimes referred to as "white labeling", which allows the Affiliate Broker to sell a mortgage that is branded with its company name to its own client base. We currently operate exclusively in Canada, specifically the provinces of Alberta, Manitoba, Newfoundland and Labrador, We have been approved by each of the applicable provincial mortgage regulators to operate in 11 provinces and territories, namely Alberta, British Columbia, New Brunswick, Newfoundland and Labrador, Northwest Territories, Nova Scotia, Nunavut, Prince Edward Island, Quebec, and Yukon, and 2 provinces to follow are Manitoba and Saskatchewan. We launched our first brokerage office in Alberta on July 1, 2021. We launched our first brokerage office in Newfoundland and Labrador, Nova Scotia and Prince Edward Island on May 4, 2022. We provide our brokerage services for both residential and commercial mortgage opportunities and, in each case, through a proprietary technology called MyPineapple. At the heart of our brokerage services is an innovative technology system that provides real-time data management and reporting, lead generation, customer relationship management and direct underwriting support, all in one. MyPineapple offers network management capabilities for ssers, including hundreds of qualified field agents, to create an efficient marketplace for the provision of mortgage lending and insurance industry services. MyPineapple integrates directly with Salesforce, Equifax, OneSpan, G Suite and Filogix and manages the user's day-to-day business through automated triggers and tasks, ensuring nothing falls through the cracks. Backed by Salesforce.com, Inc. ("Salesforce"), pursuant to the Salesforce Agreement (defined herein), and built with proprietary code and deep data analytics, MyPineapple syncs up with users' calendars and emails, produces robust reporting, advanced analytics, and real-time notifications on marketing communications, and more. MyPineapple is a sophisticated and fundamental tool for revenue growth and relationship development. It plays a significant role in what we believe makes our brokerage services distinct and cutting-edge. **Note: Revenue and loss figures are for the 12 months that ended Feb. 28, 2023. **Note from the prospectus: "On July 6, 2023, we completed a reverse stock split of our issued and outstanding Common Shares at a ratio of 1-for-3.9, effective immediately. Unless otherwise noted, the share and per share information in this prospectus reflects, other than in our historical financial statements and the notes thereto, reflects the reverse stock split." (Note: Pineapple Financial Inc. cut its IPO's size by 30 percent in an S-1/A filing dated Sept. 15, 2023, to 875,000 shares – down from 1.25 million shares – and kept the price range at $4.00 to $6.00 – to raise $4.38 million ($4.375 million), assuming pricing at the $5.00 mid-point. Background: Pineapple Financial filed an S-1/A dated June 21, 2023, in which it switched its listing to the NYSE-American Exchange from the NASDAQ, and updated its financial statements for the six months through Feb. 28, 2023. Pineapple Financial filed an S-1/A on May 16, 2023, and disclosed terms for its IPO: 1.25 million shares at $4.00 to $6.00 to raise $6.25 million. Pineapple Financial Inc. filed its S-1 on Dec. 1, 2022.)  ".
Pineapple Financial Inc. was founded in 2015 and has employees. The company is located at Unit 200, 111 Gordon Baker Road North York, Ontario M2H 3R1 and can be reached via phone at (416) 669-2046 or on the web at https://gopineapple.com/.
Receive News & Ratings for Pineapple Financial Inc. Daily - Enter your email address below to receive a concise daily summary of the latest news and analysts' ratings for Pineapple Financial Inc. and related companies with MarketBeat.com's FREE daily email newsletter.