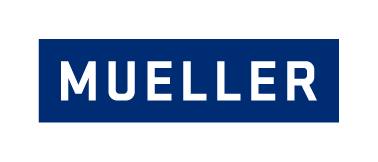 Paul Mueller (OTCMKTS:MUEL – Get Free Report) posted its quarterly earnings results on Friday. The company reported $5.07 earnings per share for the quarter, reports. The firm had revenue of $57.09 million for the quarter. Paul Mueller had a return on equity of 40.51% and a net margin of 7.70%.
Paul Mueller Stock Performance
Shares of OTCMKTS MUEL opened at $48.00 on Monday. The company has a current ratio of 1.14, a quick ratio of 0.79 and a debt-to-equity ratio of 0.19. Paul Mueller has a 12 month low of $40.88 and a 12 month high of $53.00. The stock has a 50 day moving average of $49.75 and a 200-day moving average of $47.01. The company has a market capitalization of $52.32 million, a P/E ratio of 2.91 and a beta of 0.59.
Paul Mueller Announces Dividend
The firm also recently announced a quarterly dividend, which was paid on Friday, September 29th. Stockholders of record on Tuesday, August 29th were paid a dividend of $0.15 per share. The ex-dividend date of this dividend was Monday, August 28th. This represents a $0.60 annualized dividend and a dividend yield of 1.25%. Paul Mueller's dividend payout ratio is currently 3.64%.
Paul Mueller Company Profile
(
Get Free Report
)
Paul Mueller Company, together with its subsidiaries, provides manufactured equipment and components in North America, Asia, the Far East, the Netherlands, Europe, and internationally. The company operates through Dairy Farm Equipment, Industrial Equipment, and Transportation segments. The Dairy Farm Equipment segment offers milk cooling and storage equipment and accessories, refrigeration units, and heat recovery equipment for use on dairy farms to independent dealers for resale, and directly to farmers; and services for farmers, as well as milk coolers for rent to farmers.
Read More
Receive News & Ratings for Paul Mueller Daily - Enter your email address below to receive a concise daily summary of the latest news and analysts' ratings for Paul Mueller and related companies with MarketBeat.com's FREE daily email newsletter.