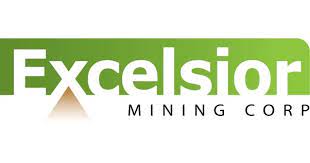 Excelsior Mining (TSE:MIN – Get Free Report) released its quarterly earnings data on Friday. The company reported C($0.01) EPS for the quarter, reports. The business had revenue of C($0.66) million for the quarter.
Excelsior Mining Price Performance
TSE MIN opened at C$0.14 on Monday. The company has a market cap of C$38.81 million, a PE ratio of -1.00 and a beta of 2.73. Excelsior Mining has a 52 week low of C$0.11 and a 52 week high of C$0.32. The company has a quick ratio of 0.49, a current ratio of 1.20 and a debt-to-equity ratio of 59.85. The firm's 50-day simple moving average is C$0.16 and its two-hundred day simple moving average is C$0.21.
About Excelsior Mining
Excelsior Mining Corp. operates as a copper production company in the United States. The company owns and operates the Gunnison copper project located in Cochise County, Arizona. It also owns the Johnson Camp Mine; and the Peabody Sill and Strong and Harris copper-zinc-silver project located in Arizona.
Featured Articles
Receive News & Ratings for Excelsior Mining Daily - Enter your email address below to receive a concise daily summary of the latest news and analysts' ratings for Excelsior Mining and related companies with MarketBeat.com's FREE daily email newsletter.