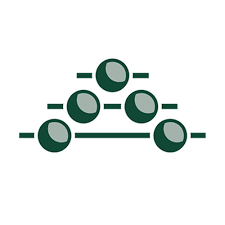 Abacus Life, Inc. (NASDAQ:ABL – Get Free Report) Director Adam Samuel Gusky purchased 5,000 shares of the stock in a transaction that occurred on Friday, November 17th. The stock was bought at an average cost of $6.02 per share, with a total value of $30,100.00. Following the completion of the transaction, the director now directly owns 22,718 shares in the company, valued at approximately $136,762.36. The purchase was disclosed in a filing with the SEC, which can be accessed through the SEC website.
Abacus Life Price Performance
NASDAQ ABL opened at $6.52 on Tuesday. The company has a fifty day moving average of $6.75. Abacus Life, Inc. has a 12 month low of $5.47 and a 12 month high of $11.43. The company has a quick ratio of 2.32, a current ratio of 7.24 and a debt-to-equity ratio of 0.72.
Institutional Investors Weigh In On Abacus Life
A hedge fund recently bought a new stake in Abacus Life stock. Barclays PLC purchased a new stake in Abacus Life, Inc. (NASDAQ:ABL – Free Report) in the third quarter, according to its most recent Form 13F filing with the Securities and Exchange Commission. The institutional investor purchased 6,924 shares of the company's stock, valued at approximately $47,000. 16.02% of the stock is owned by hedge funds and other institutional investors.
About Abacus Life
(
Get Free Report
)
Abacus Life, Inc operates as an alternative asset manager specializing in life insurance products. It purchases life insurance policies from consumers seeking liquidity and manages policies over time via trading, holding, and/or servicing. The company was founded in 2004 and is based in Orlando, Florida.
Read More
Receive News & Ratings for Abacus Life Daily - Enter your email address below to receive a concise daily summary of the latest news and analysts' ratings for Abacus Life and related companies with MarketBeat.com's FREE daily email newsletter.